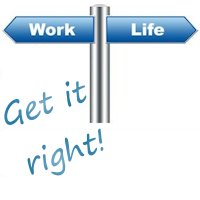 Have you considered becoming a professional escort? It's a choice many girls are making for a variety of different reasons.
The primary motive is obviously cash in hand. There is no doubt that escorts can achieve a good monthly revenue but at what cost?
On the financial side, there are a lot of escorts out there charging a range of different rates for their time.  So, let's explore  what exactly you could do to become a professional escort,
1. Be Yourself
Escorting can offer a good income and it often leads to more flexibility. This offers you the chance of a free lifestyle. Of course, it's not for everyone. While escorting you will need to have the charm, patience and grace to deliver temporary, no-strings-attached relationships; even with people that might be committed to you. It's highly unprofessional to have affairs with your clients and mix up your job and personal life, although it is rare, don't get it mixed up. You have to deal with different people, so you need to be a very easy-going person. If you feel that it's out of your league or just not for you, then just don't start your escort career, try something else.
2. Look Great, Feel Sexy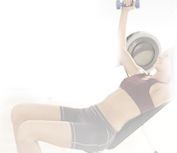 Looking great and feeling sexy doesn't mean you need to wear designer clothes or expensive jewellery. But you always have to look neat, clean and sexy for your Clients. It is essetial for that you need to look after your body and be in a good shape if you want to upgrade your image. You might not want to hear this, attending a gym and fitness classes need to become regular events in diary.
Your appearance is the most important aspect of your offering, make it count! It is often better to keep your make up natural but glamorous. Make sure your hair is always clean and healthy. It is best to avoid the temptation of using lots of perfume, try to keep a consistent fragrance and use just a little. Buy yourself expensive lingerie, men adore women in seductive underwear.
If you love clothing and can dress for any mood or occasion then you have an advantage. If you can look absolutely stunning in little black classy dress and elegant lingerie then you have an advantage.
As an escort, your success depends on delivering an unforgettable experience for the Client. If you are a very friendly person at heart, nice in nature, elegant in personality and extremely naughty in private all, then that combination will shine through. Provide an unhurried service that will satisfy your Clients but do not get taken for granted.  Make your Client want to see you again and again.
Your competitors will do anything to get the edge on you. Training your voice is something that you can do at home or through professional coaches and it can give you some extra fire power. Find your escort voice; learn to speak with a sexy tone of voice, something middle between high and too low tones. This is not essential but it can help to give you the edge.
3. Security Matters
If you are already an escort, or want to become an escort, read the rules to be confident and secure. It's a question of safety.  An escort will get to meet a whole range of people from the average Joe to some that are a little, well, let's say "weird".   To that end, you should consider your security.  Create a plan for how you will deal specific situations before you encounter them.  It is important that you make sure you and the Client know are clear on your ground rules and the conditions you set out for the meeting.  Your aim is to be successful in this business and stay safe. Remember that your life and health are most important things in your job. We will explore more about security in another post.
4. Control Your Advertising
Some escorts work independently, some use agencies and there are tons of different directories on the internet. When it comes to Escort Directories, make sure you select only a handful that you can manage. There is little point in adding your profile to every directory but make sure you are in the top 5 if you want to have a lot of clients.
A personal website can help.  It can be used as the primary focus for your marketing efforts. Imagine if all you had to do was to update the gallery and text on one site.  You can reduce the time you spend managing lots of profiles on the internet if you have your own website.   The trick is to ensure that all your profiles point to it.   Your personal website can include a gallery and easy booking form.  There are a lot of website creators all over the internet, so you can easily find someone to do that for you.
Hire a professional photographer for your best portfolio! Your potential clients want to see how you look like before they meet you live. Finding a photographer is easy but finding the right one is not so easy.  It is always a good idea to look for recommendations.
Successful escorts with regular clients are genuinely sensual, passionate, very friendly and very open minded escorts. Many are genuinely interested in who they meet.
Client Selection
Some escorts  will be selective about the Clients they meet and only provide companionship to professional gentlemen who are very clean, respectful, successful and charming. It is possible to enjoy sharing a relaxed and intimate time with well mannered mature gentlemen.
5. Treat Your Clients Well
If you spend time with your client, try to make it a little special. Your job as a professional escort it so to make sure it is easy to contact you and making a booking, provide an exceptional experience and have them come back for more. To this end, you must make every effort to make your Client feel special, relaxed and satisfied. Treat your Client as someone special and avoid any distractions. It is recommend that you don't answer your phone while delivering your service, give all your attention to the Client. Try to relax too and get pleasure from what you do!
Next Steps
Now you might want to find out more about whether to be an independent escort or work for an escort agency, what to charge, where to advertise and more.  For more help read on.
We hope this helps to get you started thinking about how you might start out as a professional escorts.