£50 escorts can be found. At such a low price, there are a few things you need to consider. First, this is not a common price range for companionship. Second, I am assuming you are a guy looking for a female escort and not a lady looking for a male escort. If I am wrong and you are a lady, you are in luck. Finding a male escort for £50 or even £40 is not that difficult. Consequently, you probably just need to get started by clicking on the link abouve and looking through the profiles.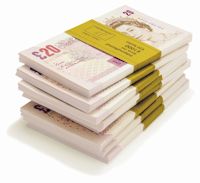 Finding £50 female escorts
If we take a look at the prices for escorts across the UK it's clear to see that throughout the UK the prices paid for escorts has remained fairly consistent over the past 4 to five years. Outside of London an incall or outcall experience is typically priced from £100 to £150 for an hour. Throughout the Greater London area you are likely to find this price rising to £200 - £250 for 1 hour and sometimes in excess of £700, depending on the escort.
If you are looking for a £50 escort then you will undoubtedly have to compromise on the location, lenght of time or service being offered. Despite a growing number of girls turning to escorting as a career choice, there are still only a few that are willing to negotiate their fees down to £50 or even £40; and advertising these low prices is very rare which makes your search for an escort more of a challenge.
Where to meet the best £50 escorts
If you are intent on finding a £50 escort or even a £40 escort then starting your search on this site can really help you achieve your ambition. ukadultzone.com is a great place to start.
The first thing to do is to register as a member (did I ention there is no charge for this!). By registering you will gain access to a telephone numbers of escorts, email addresses and you can communicate directly with them using our own Private Messaging system. What's more, you can even post a wanted advert that will get seen by an escort in your chosen location.
Of course, finding a great escort can be made easier by our search facilities but finding one that is willing to offer a service for £50 is quite another challenge.
Tip #1: Know what you want. This might sound obvious but you do need to give this some thought. As we said earlier when you negotiate the price down then you need to expect some compromise on location, time and services offered. This is why it is critical that you know exactly what you want. So when you approach an escort you can be as specific as possible. She needs to know what you are expecting and she needs to be comfortable knowing that she can deliver the service required in the time allowed. Let's take an extreme example. You contact an escort in Manchester who is advertising 1 hour of her time for £150. You send her an email asking her for a dinner date followed by some delightful conversation back at her place; all for £50. It's not at all possible for £50 because you are asking for an hour or more of her time. So think carefully and be specific.
Tip #2: Be polite and respectful when contacting an escort. We know that not all escorts will advertise a fee as low as £50 but you have a much better chance of them offering you an experience for this price if you appear genuine, friendly and respectful. If the escort you are speaking or communicating with does not wish to offer such a service, don't be rude or feel rejected. It is best to simply reply with a thankyou and move on. You may find that she will change her mind at a later date. Of course, if you have been rude then there is very little chance of her doing that.
Tip #3: Consider Parlours. It is more than likely that a Massage Parlour will have esocrt services available at £50 for a short time. This is a good option for those of you that are comfortable visiting a parlour. The beauty of a parlour is that you get to select a lady from a choice of two or more that may be standing right in front of you. For some that can be daunting, for others it's a dream. It's up to you but a parlour can provide you with the best opportunity to spend £50.