Hardsports escorts are very popular among submissive men and slaves. The UK Adult Zone makes it easy to find escorts that like giving hardpsorts. In fact, whatever your toilet fantasy escort experience is, you can find her here.
Finding Hardsports Escorts
Finding hardsports escorts on UK Adult Zone is as easy as clicking the search form below. Your first step is to head over to the nearest city page from those listed below. For those in the capital city, just head straight over to the London hardsports escorts page.
Next, you simply need to click on the filter and select Hardsports from the list of LIKES.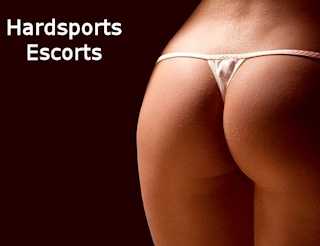 This is not an unusual fetish. If you have experienced hardsports or you are new to this fetish, you will be pleased to know that you are not alone. Hardsports and toilet training are both very popular.
Talk to any escort and you will find she has been asked to perform hardpsorts more than once.
For those of you that are new to this activity, you will find, like more fantasies, the reality is not quite what you will have imagined.
You will find plenty of women and escorts among them that like to take part in hard sports from a dominant perspective. There are fewer that will embrace the submissive role and being on the receiving end of a toilet fetish.
Remember to ask politely if you are new to this. Not all escorts will enjoy the same fetishes as you. It is wise to approach this subject with some caution.
We recommend that Coprophilia should be practiced as safely as possible. We encourage you to take every precaution and wherever possible limit yourself to your imagination.
My Hardsports Escort Experience
We spoke to one punter who had experienced hardsports and asked him about his first time. This is what he said:
"When I was younger I had a regular escort. We had some great times together. She was hot. She reminded me of an ex who dumped me, that's one of the main reasons I started meeting up with this escort.
So, one thing lead to another and I developed a fairly submissive fetish. I would love it when she sat on my face and scratched my cock until it was nearly bleeding. I couldn't move with the weight of her ass covering my face.
I remember that first time well. She was sitting hard on my face and ordered me to stick out my tongue and lick her ass. This turned me on soo much, I nearly carme on the spot. She instructed me on how to lick and then I had to probe her ass hole. It was very clean. It was also a huge turn on. That session ended fairly quickly.
From them on, I would always ask for the face sitting and initiate the ass worship without question or instruction. She was a very accomodating girl and she knew when to take things to the next level.
As with most fetishes, the pleasure I derived from it was on the wane after a few months. She was a skilled escort and she could sense I needed more. During this time I had been wanking over this stuff on the net and I had found some scat and hardsports movies. I had initially skimmed over them but grew increasingly interested.
It wasn't long before she was face sitting me and pretending to push out a big poop into my mouth. This was yet another stage in the process. I was being weened onto hardsports. If only I had seen this at the time! :)
The next thing I knew, each session we had involved her sitting on my face and trying to press out a shit into my mouth. The language she used was such a turn on. I could not contain myself for very long.
After reaching another plataeu, this beautiful girl got me on the floor, sat on my face until I was hard as rock then told me I needed to lay down in her bath. I did as I was told, without question. She gently stood over me with one foot on each side of the bath. Squatting down, I looked up to see her gaping holes over my face.
It wasn't long before a hot stream of piss hit me square in the face. I wasn't surprised but I was a little nervous. I cautiously opened my mouth to receive it. She told me to just hold it in my mouth and not to drink. I did as I was told. She peed gently into my mouth until it was full. She then spat into my mouth and got down from the bath.
She looked at me with a sexy smile and then covered my mouth with one of her gorgeous tits until all I could was swallow hard. She laughed which added to the humiliation and my excitement.
We did this a few times before she stood over me and told me she needed a poo. I told her "I'm ready for that!"
She acted all surprised but I knew she had this planned.
She pushed hard and it dropped out onto my chest. I could smell it. She got down from the bath and took hold of one of her caviar pieces. She dropped it onto my closed mouth and then rubbed it over my lips as I rapidly finished off. Yet another step in my hardsports escort journey."