Credit card escorts are easy to find using the advanced escort search facility on this website. Alternatively, you can always identify escorts using the gallery then browse through the informaiton on their profile to find out if they accept credit cards.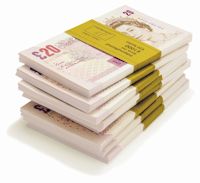 All the usual credit cards are taken by agencies or independents that offer this payment option. So if you have a Visa, MasterCard, American Express then you should have no problem getting your payment across.
Where to Find Credit Card Escorts
Let's take a look at your options for finding credit card escorts. Of course, you are less likely to find an independent escort accepting credit cards. She will be working for herself and may not have invested the money in a credit card terminal or online virtual terminal to accept cards.
To pay for your escort using a credit card, you will need to focus your attention on local escort agencies. The agencies are run as businesses and often accept cards as payment. Always check first.
The Name on the Card
No, not yours you fool, the name that appears on the credit card statement. If you haven't already thought about this, now is the time to consider the ramifications. Imagine you book an Agency escort and your partner looks through your credit card statement and finds a payment of £180 to Birmingham Escorts Agency. Now, you might be in trouble. It really depend on how quick you can think and on your partners level of intelligence.
Yes, you do not want to face that heart quickening moment of adrenalin fueled anxiety. To avoid this situation, make sure to ask what name will appear on the card statement. It's a quick and easy question to ask. The escort service providers will be used to this and some will even volunteer the information.
Taking Deposits Using Credit Cards
Taking a deposit for an escort service is common practice among Escort Agencies. However, this practice is not so widely adopted among the independent escort community. That is not to say you will never be asked for a deposit. Some of the most reputable escorts request a payment in advance.
Despite the scammy nature of the request, some escorts find that having such a system in palce discourages timewasters. What do we mean by timewaster? Simply put, we mean guys who don't show after making an appointment or constantly book them and never appear. We published an article on scammy practices that you might like to look over, if you have the time (5 Signs Your Escort Will Scam You).
If you encoutner an independent escort or Agency asking for a deposit and decide to pay that then you might want to consider is a reasonable amount. Some escort service providers will ask for a 10% deposit. This sounds fairly reasonable to us. Others might ask for up to 30% in advance. If this is an Agency then it is likely that they are trying to cover their fees upfront.
If you do pay a deposit by credit card or escort services, it is usuall non refundable. The nature of the deposit is that it secures the escorts time. She could then miss appointments based on the fact she has that time blocked for your meeting.
Once you pay a deposit you have entered into a contract binding on both sides. There is very little protection for the consumer when it comes to deposits. So be aware that you may lose your deposit if you subsequently cancel the appointment.
What you may find is that reputable agencies offer to reschedule the appointment. They will be concerned about their reputation and will hopefully extend some goodwill towards you.
Wrapping up, our advice is just be extra vigilent when using credit card escorts.