To help you get started, the most popular city and regional locations for finding independent escorts are listed below. For more locations you click on the link above for "Female Escorts" or your chosen category. Inside, you will find lots of other ways to search for female escorts, escort agencies, massage parlours, mistresses, shemales, male escorts, strip clubs and more.
28,653
61,392
Service Providers
Members
Most Visited Pages
London escorts - Manchester escorts - Birmingham escorts - Glasgow escorts - Edinburgh escorts - Cardiff escorts
Find Female Escorts in the UK
The most popular city and regional locations for finding independent escorts are below and for a more detailed list of towns and locations you can scroll further down the page or you can simply use our Search functions.
Popular Cities for Finding Escorts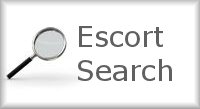 Scotland Escorts Directory
We have a growing number of Adult Service Providers listed in Scotland. You can find anything from escorts to Dominatrix and Massage Parlours.
Find Female escorts in Scotland: Aberdeen - Glasgow - Edinburgh - Inverness... more
Find Escorts in Wales
If you are looking to find an escort in Wales, a Dominatrix in Cardiff or an Escort Agency in Swansea, you can find them here. To get started simply click on the links in the top menu for the type of service provider you are looking to find.
Find Female escorts in Wales: Cardiff - Swansea .. more
Get to find out more about escorting and adult service on our Blog.
Providing Adult Services
For those of you providing adult services, this website provides a platfom upon which to present your offer to a unique group of customers. You can reigster and create a profile of yourself or your business. We even have a directory of service providers to suppor you in the creation, development and marketin of your service.
Escort Web Design - Escort Photographers
This is an authoritative guide for men and women in search of escorts and erotic entertainment in the United Kingdom. The UK Adult Zone was started as a project more than 10 years ago by 3 like-minded punters who had become frustrated in their search for honest and reliable information about escorts.
--------------
By Sharon Mason. Sharon has been a long serving member of the UK Adult Zone team and is always available to assist users and service providers when she can. Sharon Mason