The world of escorting is full of a myriad of different terms and three letter acronyms. Find the latest escort sex terms and femdom lingo from this growing resource for adult punters.
This Adult Dictionary has been created to help you to better understand some of the terms and services listed by escorts.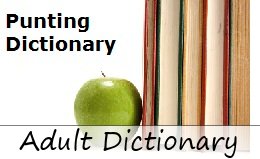 Punting Adult Dictionary
Select from the letters below for definitions or if you have a little time on your hands and you want to pick up some valuable information, just scroll down the page. There is a good chance you will discover something new as you browse this adult dictionary. Perhaps the terminology here will fuel your imagination and you will attempt something new!